We Believe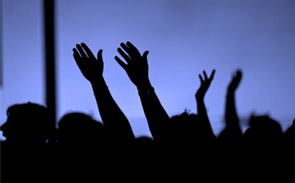 1. Jesus Christ is Lord. There is only one name given under heaven by which men can be saved. Salvation comes through faith as the finished work of Jesus Christ. He shed His blood for the remission of our sin on the cross. He died. He was buried. On the third day He rose from the dead and ascended into heaven and sits at the right hand of God, according to the scriptures.
2. God's word is truth. The Holy Bible is God's word for yesterday, today and forever.
3. Baptism in water is an outward sign of death to the old self and rising in newness of life with Christ.
4. The Holy Spirit baptism is given today, as in the 2nd Chapter of Acts, to empower the church to be witnesses for Christ. Evidence of this baptism includes speaking in other tongues and gifts of the Holy Spirit.
5. The church is to be governed according to the scriptures and by the commandment of love: "Love one another as I have loved you." Love is the law of the church of Jesus Christ.
6. The great commission: Go ye into all the world and preach the Gospel... with signs following.
7. Jesus Christ will come again to judge the whole world, the living and the dead. Heaven is the reward of the righteous - eternal seperation from God in hell is the reward of the wicked.
For more information on Rock Power Church, please use this convenient form to contact us.