About RockPower Church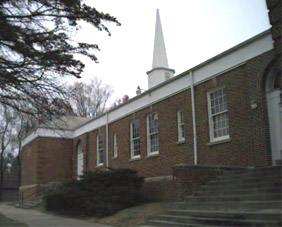 Rock Power Church began in 1984, a month after Pastor Ron Brammer graduated from Rhema Bible Training Center in Broken Arrow, Oklahoma.
The church began as a home group and was called Victory Word Church.
After several years, the church grew and changed locations due to a need for more space.
In 1999, we moved into the present building Rock Power Church - representing the "Rock of our Salvation"... Jesus Christ.
About Pastor Ron Brammer
Pastor Ron was saved at a Johnny Cash concert in Davenport, Iowa in 1974 under the ministry of Tommy Barnett. At that time, Pastor Ron had been out of the Army for about five years and was a local businessman in Marshalltown, Iowa.

In 1980, he met his wife Collette and they were married.

In 1982, Pastor Ron once again felt the call of God to the ministry, as he had shortly after he was saved. That summer, the Brammers moved to Broken Arrow, Oklahoma where he attended Rhema Bible Training Center.

The Brammers have pastored over 37 years in Des Moines and have four children: John, Joe, Sarah and Hannah.

Pastors Ron & Collette Brammer